H-One
Style and performance at its best
A modern and classy hookah, perfect for your solo sessions with its 1-hose design.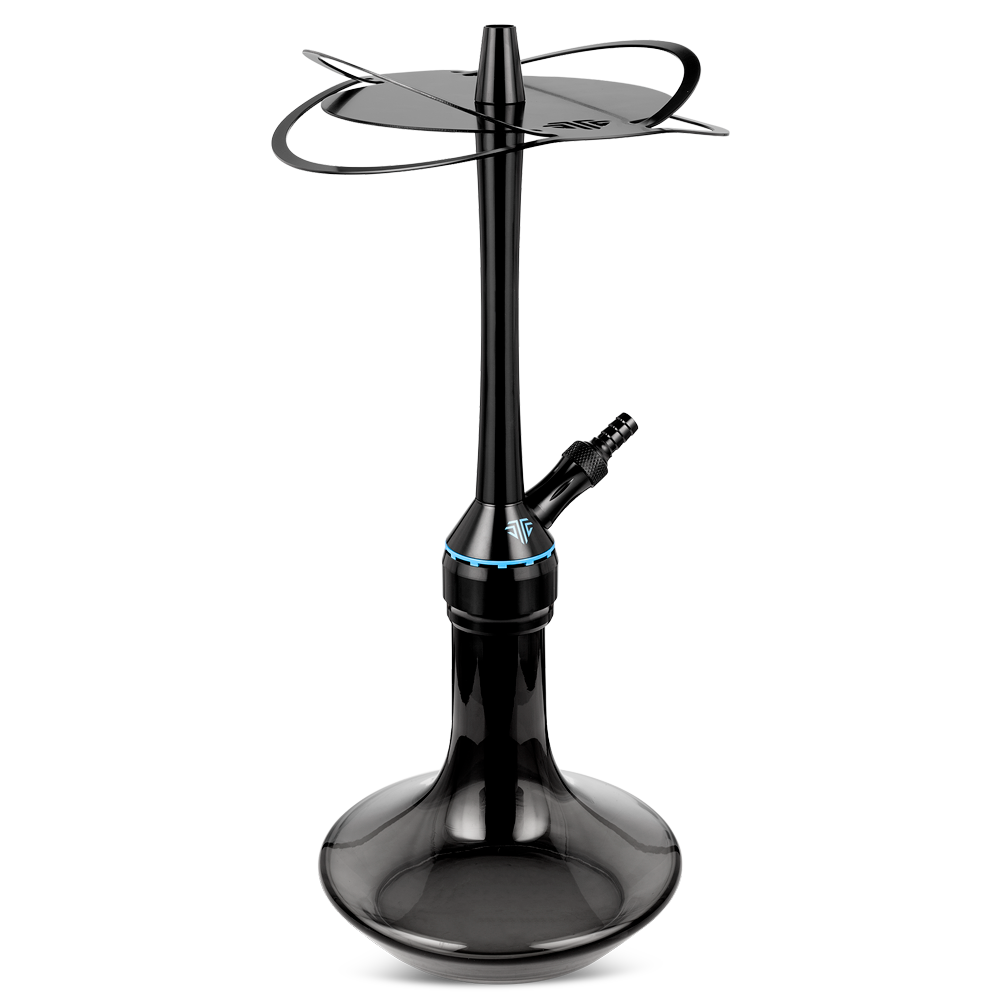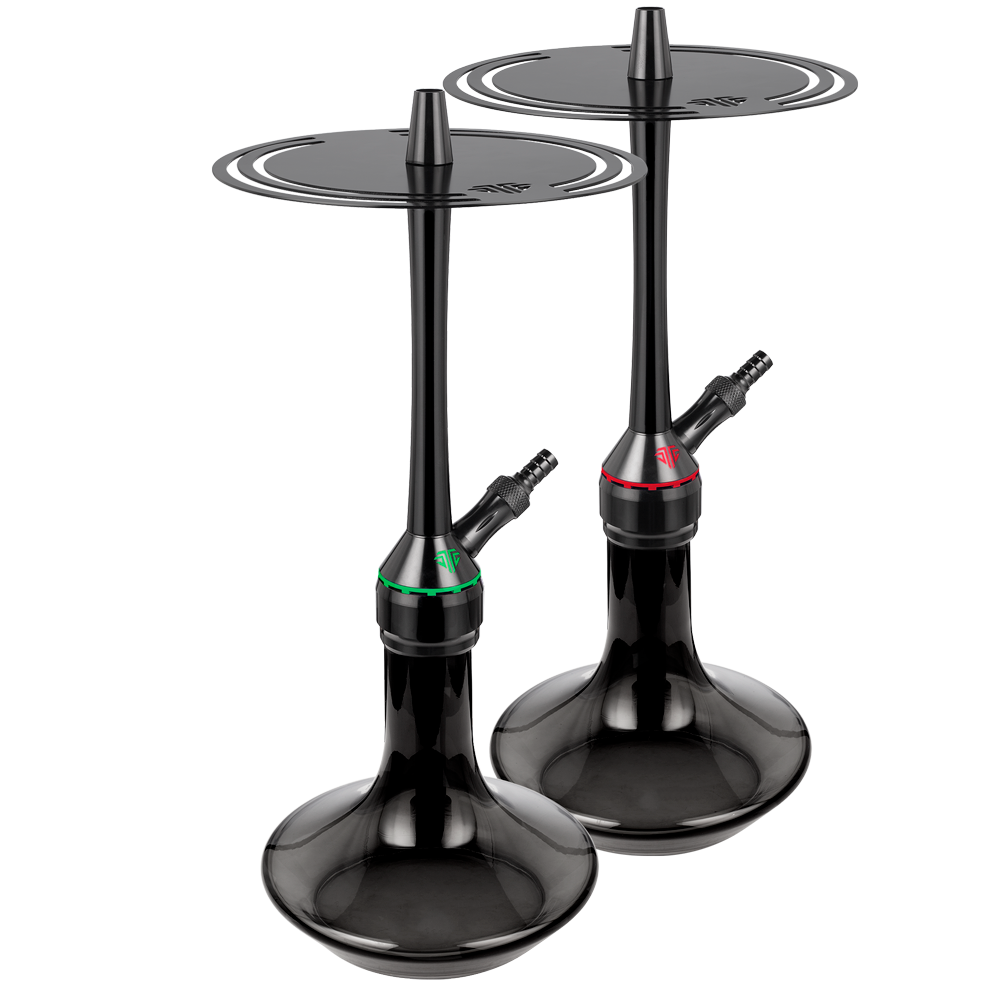 Effortlessly chic
Black is always a good idea, and it goes for hookahs too. With that deep black look including a subtle pop of color, you can not be wrong.
Captivating blow-off
That color edge is not only aesthetic. The little gaps in it enable you to get a stunning smoke blowing effect during your sessions.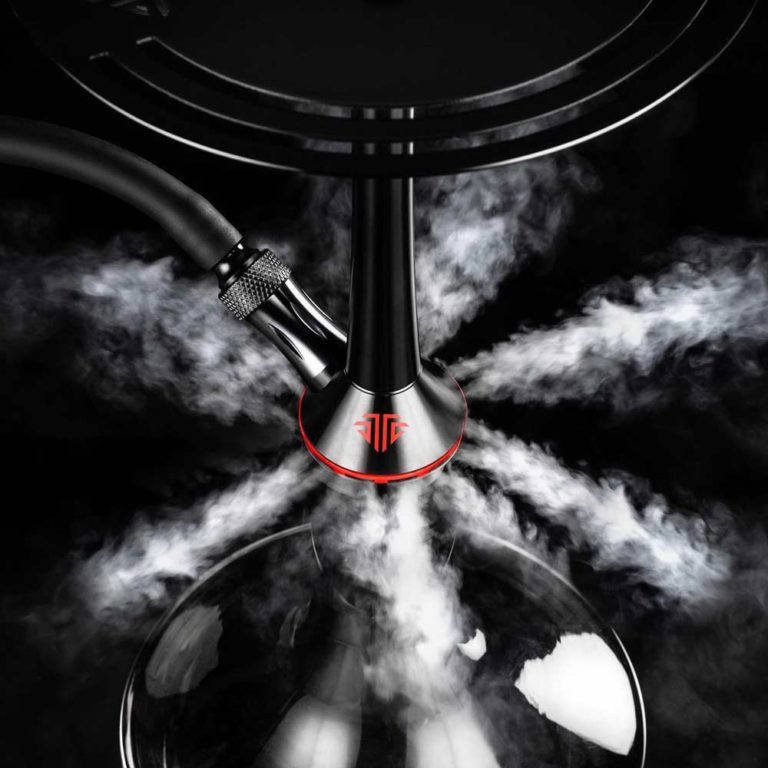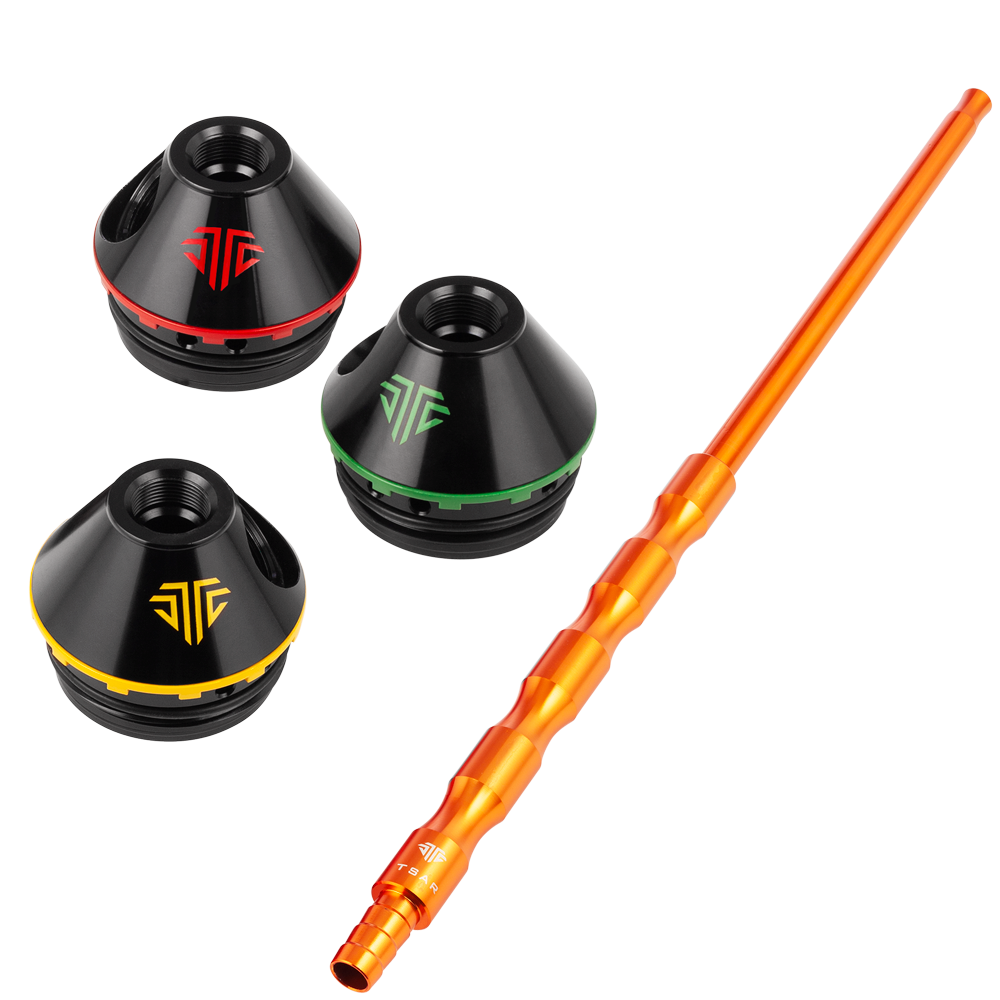 Change it as you want
Make it yours by switching the different accessories, according to your mood.  Enjoy a vibrant color mix with a new chamber and a good mouthpiece.
Get you new Tsar Hookah now